Aktualności
The Regional Veterinary Chamber of Opole Voivodeship invites you for:
IV International Mountain Veterinary Ultramarathon – the competition will be held on 11th August 2018 as the international championship of Polish Veterinarians in two categories: run and walk on the route of 60 km, in mountain area with a time limit of 15 hours.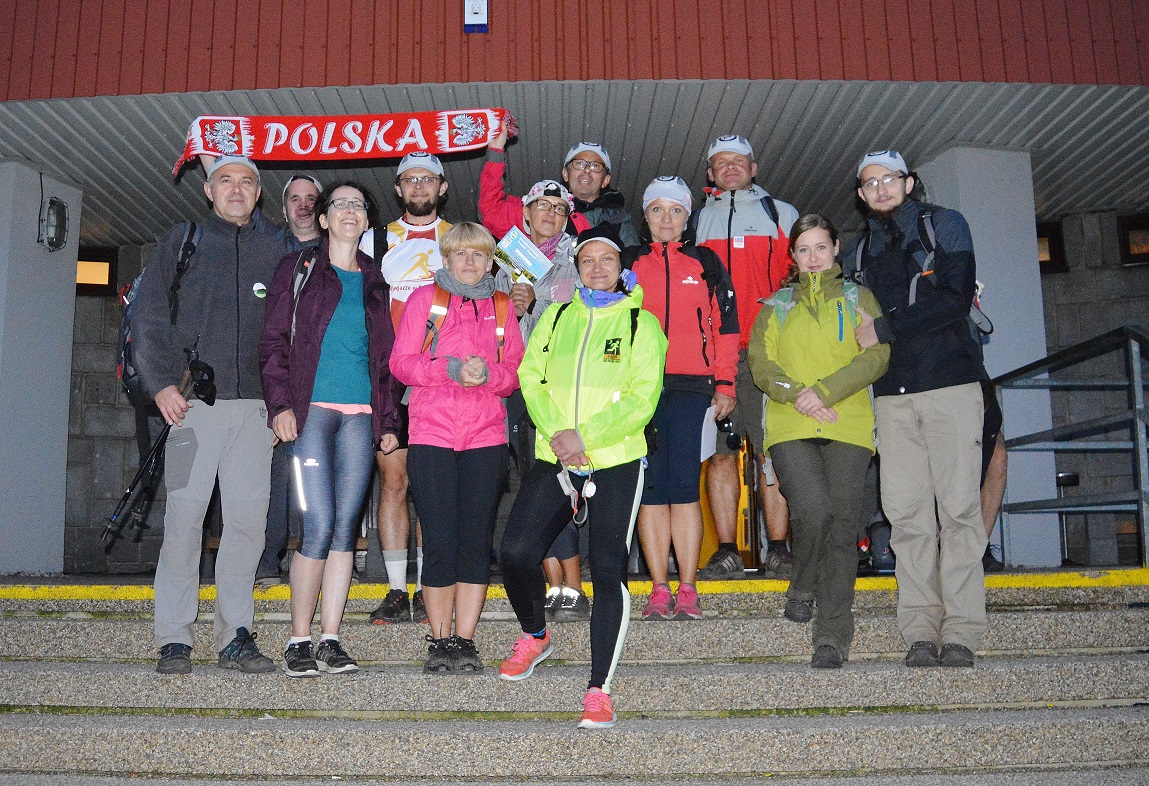 Mountain Veterinary Ultramarathoners, Praděd 2017
The beginning of the competition at 5:00 am at Altanka Fränklów in town Prudnik, access to Praděd 1492 m until 20.00. The remaining parameters of the route, with the route profile, mileage, places of control and water intake will be published on our website www.izbawet.opole.pl. The competition takes place in cooperation with the Chamber of Veterinary Surgeons of the Czech Republic. This is probably the only one Mountain Veterinary Ultramarathon of its kind in the world. Families of veterinarian can also participate in this Ultramarathon.
If you want to participate in Mountain Veterinary Ultramarathon send the application to 30th June 2018 to the address: Ten adres pocztowy jest chroniony przed spamowaniem. Aby go zobaczyć, konieczne jest włączenie obsługi JavaScript. and parallel Ten adres pocztowy jest chroniony przed spamowaniem. Aby go zobaczyć, konieczne jest włączenie obsługi JavaScript. , containing: full name, address, mobile phone, the second phone call to a person not taking part in the competition, e-mail.
The fee is PLN 30 on the account of PTTK Prudnik.
Bank account information:
PTTK Prudnik, 48-200 Prudnik, ul. Traugutta 19, POLAND
SWIFT: POLUPLPR
IBAN: PL06890500002000000014010001
The event is not intended for tourist amateurs, rather for veterinarians who have the experience of long-distance walk.


Commander of the Competition Marek Wisła President of OIL-W
phone: +48 691 226 653, e-mail: Ten adres pocztowy jest chroniony przed spamowaniem. Aby go zobaczyć, konieczne jest włączenie obsługi JavaScript.